The Maynooth University Admissions Office is open and we are working remotely to continue our service. You can reach us Monday-Friday by emailing admissions@mu.ie or by going to our website; mu.ie/level8 and using our ASK webchat facility. If you prefer to talk to someone by phone, please leave a voice message, with your phone number, at (01) 708 3822. We will be listening to all messages and will call you back as soon as possible.
Full details about the work of the Undergraduate Admissions Team are located in the Undergraduate Studies section of the website.
Call, e-mail or tweet us with any queries you might have about applying to and studying at Maynooth University as an undergraduate. If you would like to make an arrangement to discuss a matter with a member of the team please e-mail us and we will get in contact with you.
Call (+353) 1 708 3822
Email admissions@mu.ie
Snapchat | Twitter @MaynoothCAO
Facebook | Instagram @MaynoothUni
The Admissions Office is located in Humanity House on the south campus
Office hours are 09.30 - 13.00 & 14.00 - 17.00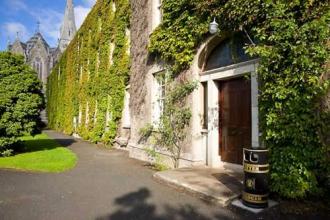 ​